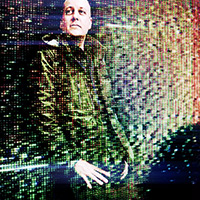 I'm a software designer and builder with 25+ years of professional experience exploring the intersection of science, technology, and the arts.
I focus on humanizing technology and draw on my diverse, interdisciplinary background to find novel and inventive solutions to challenging problems, receiving multiple patents for my work.
I've delivered products, services, and experiences that have reached hundreds of millions of people worldwide for organizations including Pinterest, InVision, BBC, Xerox PARC, GE, Disney, Marvel Studios, Ubisoft, OpenTable, Planet Labs, Chase, BofA, Hotwire, and Patrón.
Are you trying to solve challenging technical, scientific, or social problems that have the potential to make a significant positive global impact? Maybe we can collaborate on solving them together. Do say hello!
---
Find Me Elsewhere